Chances are, "hybrid work policy" was on very few bingo cards 18 months ago. Now that we've been offered this once-in-a-century opportunity to improve how we work, let's make the most of it. If you're emerging from the pandemic with plans to be a hybrid workplace, now's the time to be intentional.
What does hybrid work look like in your organization? As many of us are still figuring it out, you may be hesitant to define what hybrid work means to your people just yet. It may feel too controlling or rigid to devise a policy about how to work (after all, most of us don't have an in-office work policy!). Maybe you've agreed to go hybrid but don't know how to communicate the parameters.
Any or all of those things might be true, but providing clarity and direction as soon as possible is critical. Most of us are in new territory here, and setting guidelines for how everyone in your company moves forward will most definitely help, not hinder.
In this article, I'll share what to think about when writing your policy and things you should include. Part of the task force charged with writing Jostle's own policy on the topic, I've been thinking about and researching this extensively. Aside from what I'll discuss here, there are dozens of resources and examples out there to help; I've included a few of my favorites at the end. Let's get to it!
---
Contents
What to consider when writing your hybrid work policy
What you should include in your hybrid work policy
---
What to consider when writing your hybrid work policy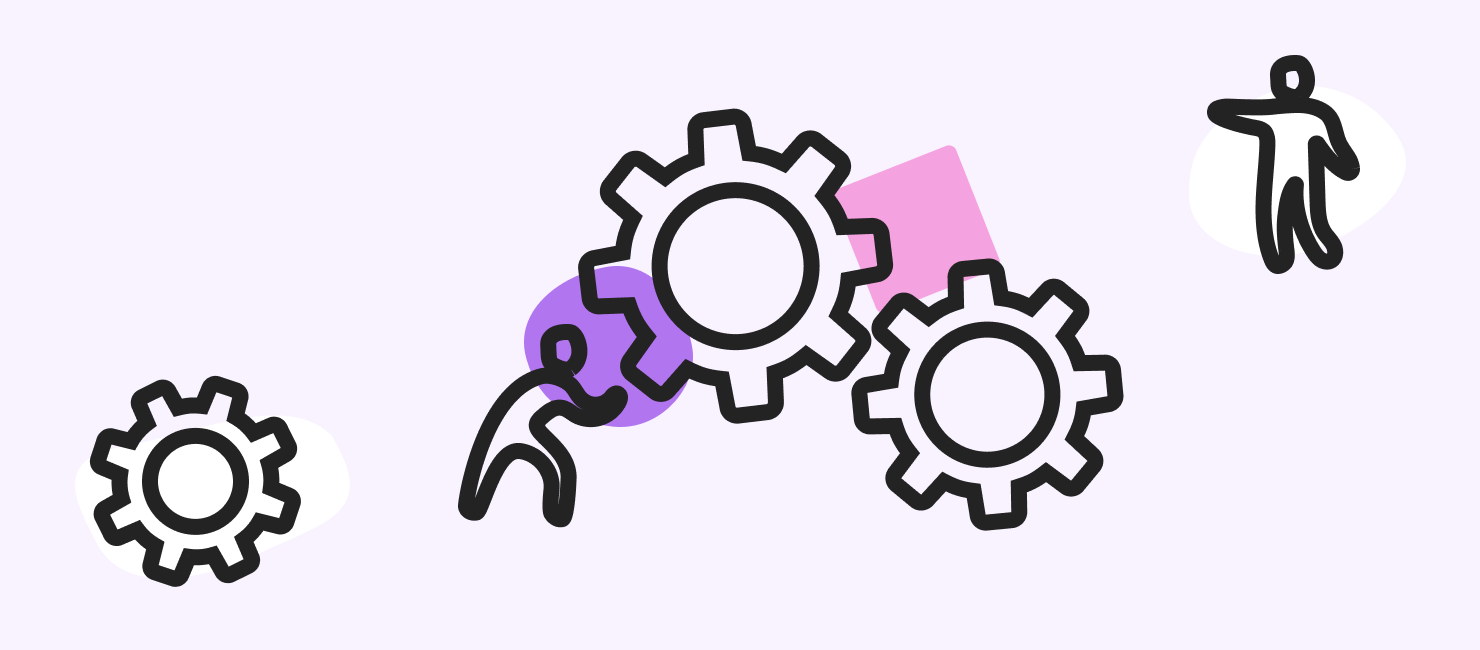 Crafting a hybrid work policy may be one of the more nuanced documents your organization creates. That's because it's not a straightforward "do this" or "don't do that". Hybrid work has come about because we have an opportunity to evolve workplaces to support better ways of working together, integrating work and life, and unleashing personal choice. It's really the best of in-person and remote work, but to harness both and set forth working guidelines, we need to think about a few things first.
1. Make it your own
Many well-known companies are making the news with their approach to hybrid. While we can be inspired by what others are doing, we shouldn't replicate their position. That's because your company's needs and circumstances are your own, and any guidelines around the way you work need to be written for your organization and your people. Taking this one step further, move beyond the mindset of one size fits all. Write your policy to allow teams and sub-cultures within your organization to apply the guidelines in a way that suits them and their work habits. Let them make it their own, if you will. At Jostle, we know that different teams have different work styles and practices, so the Marketing team will likely have different norms for in-person work than our Development team. We encourage this, within the broader parameters of our hybrid policy.
2. Be open to revisions
As you're writing your policy, remember that how you feel today about hybrid work might change. Circumstance, attitudes, data, and experiences are just a few of the variables that may inspire tweaks and adjustments. It's key to take feedback and consider how your policy is working in practice. For example, if you decide that everyone needs to be in the office on Tuesdays and Thursdays, be ready to adjust if it turns out that employees prefer more flexibility. Or maybe you realize after a year that hybrid work isn't actually working for anyone, and everyone wants back in the office (I wouldn't bet on this one, but stranger things have happened). Quartz recently shared lessons they've learned after one month in hybrid mode, such as "hot desks leave some people feeling cold". And just this week, LinkedIn reversed course on their "50% of the time back in the office" policy, allowing employees to be fully remote if they choose. Point taken—it's okay to change something after it's written down.
3. Include many points of view
Your hybrid work policy will dictate how and where people will work at your organization. Surely then, the basis of your policy should suit not only your business objectives, but also the will and wellbeing of your people. Don't make decisions about this around a Zoom boardroom table with your senior team. Gather as many points of view as possible—consider a steering committee of employee representatives, take polls, and listen with your eyes and ears to understand what the general vibe is. This holds when writing as well as adjusting the policy.
4. Understand your non-negotiables
At Jostle, our policy is written to ensure maximum flexibility and work-life integration for Jostlers. But we also have realities in our business that dictate the parameters of this flexibility. For example, geography prescribes where we operate, where our employees can live and work, and where we can hire from. This is written into our policy; for now, it's non-negotiable. Your organization likely has a few too. Be clear and realistic about what those are but be wary of using false parameters as convenient excuses for limiting flexibility for your people.
5. Be honest about your concerns
Building on the last point above, it's important to articulate your concerns and hesitations about hybrid work as they'll influence how you write your policy. Are you worried about loss of productivity? Does it concern you that remote work is eroding your culture? Do you think remote onboarding is harder to do? List all of your concerns (and those gathered from all stakeholders, including employees) and then challenge them. Chances are, there are a few key concerns that are legitimate and hard to overcome without focused effort. But, there are likely a few that are irrational and unreasonable. Either way, be honest about them and then decide if there are any real deal breakers. Don't forget to list the benefits too; you'll find that those may help you resolve the list of concerns.
6. Consider generational attitudes to office return
A New York Times article on the topic finds "in a recent survey by the Conference Board, 55 percent of millennials, defined as people born between 1981 and 1996, questioned the wisdom of returning to the office. Among members of Generation X, born between 1965 and 1980, 45 percent had doubts about going back, while only 36 percent of baby boomers, born between 1946 and 1964, felt that way." While this in and of itself shouldn't deter the move towards a hybrid workplace, generational attitudes will become important when rallying employees. Thus, giving people clear purpose and clarifying the value of in-person engagement, should be key considerations when writing your policy.
7. Think about what needs to change for successful hybrid work
Most office workers have been in some kind of limbo for the past 18 months. If hybrid work is the way forward for your company, it's time to think about what this actually looks like in practice for the long-haul, even while you're writing your policy. What procedure, workflow, and process changes need to be made? If you need to communicate differently, what new tools might you need to help with these changes? You don't need to have this all solved to write your policy, but mentioning that you're thinking about it will help build trust and provide assurance for your people.
8. Get clear on being fair
One of the counterarguments to hybrid work is that it can't be fair. Surely office-based employees will have an unfair advantage over remote employees since they have more visibility for tasks, advancement, recognition, and kinship. Further, hybrid work may well widen the digital divide and make it harder for everyone to have a level playing field with respect to things like hardware and internet access, not to mention the physical divide when it comes to work spaces. All of this could be true, which is why organizations need to be committed to fairness always. This may require investments in home offices, video conferencing infrastructure, manager training, and more. Be prepared for the work required to make this a fair arrangement for all.
9. Think about your tone
Strike a tone of togetherness in your policy; acknowledge that much is still uncertain. Be honest and transparent about the fact that even as management, you're likely still figuring out what's going to be best for everyone in your company (along with what hybrid looks like in practice). Ask employees to share ideas and suggestions for areas such as how to effectively conduct meetings with remote and in-person attendees, facilitating engaging growth and learning opportunities, and finding ways to include everyone. Finally, acknowledge that change is hard, and to make this work, everyone will need to adapt and add new skills.
---
What you should include in a hybrid work policy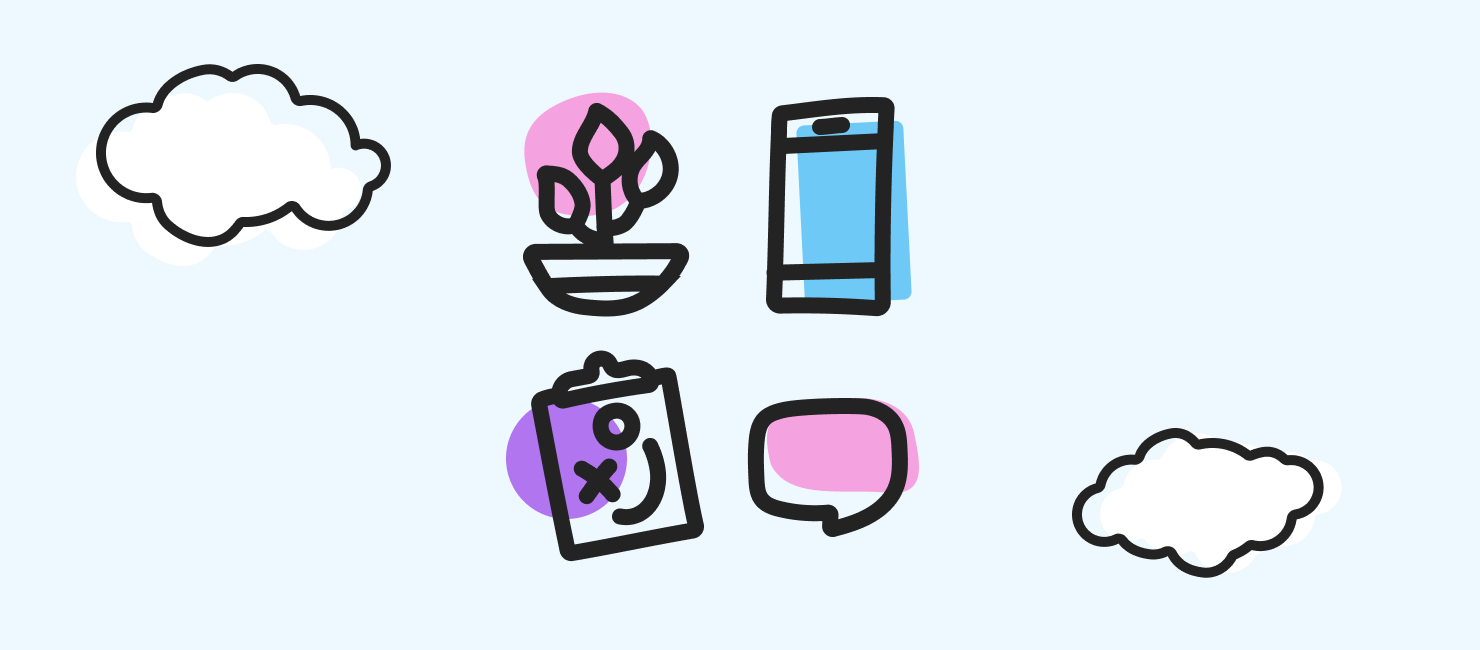 The following are a few key aspects to cover in your hybrid work policy. Use clear and friendly language that articulates your position, and be sure to include a contact person for any questions or feedback. If your hybrid work policy will replace an existing flexible and/or remote work policy, add anything that's still valid from those sources in your new policy.
1. Define hybrid work
Start with a section on what hybrid work means in your organization and why you choose to work this way. This policy is as much a guideline to your working practices as it is about your culture and the experience you wish to create for employees. Use this as an opportunity to celebrate both. If there are any other specific words or phrases related to your understanding of hybrid work, be sure to define them in this introduction too.
2. Work expectations
Set the ground rules for basic aspects of work, such as core work hours when everyone is expected to be present whether online or in person. Similarly, outline key expectations of your hybrid work culture, like asynchronous work norms, communicating availability, and ways for everyone to keep track of who's online (at Jostle our intranet helps us with all of those things). If you expect employees to attend in-office meetings or gatherings, be explicit about that too.
3. Eligibility
If hybrid work is not available to everyone in your organization, set out the eligibility criteria for those roles, teams and/or geographies that it does apply to. Be prepared to substantiate why some positions qualify while others don't, and be fair in the practice of this aspect. Explain the process of becoming eligible if that option is available to employees.
4. Geographic parameters
Most organizations have some geographic constraints imposed by legal, taxation, or labour red tape. Explain any geographic limitations if you have them and what this means for where employees can physically work. At Jostle, we use the concept of "home base" to understand where the Jostlers are usually located. In our policy, we detail home base expectations and rules for working away from home base. We also discuss the implications for moving to a different home base, and the process is to ensure alignment with the policy and ability to meet job obligations.
5. Data and equipment security
Outline any special considerations for safekeeping of company records, data, and/or equipment. In addition, set out your expectations for working online in a secure environment. For example, if you require the use of a VPN to connect, ensure you detail that and where employees can get setup assistance. This section will likely reference other guidelines and policies already in place, but make sure that you've reviewed those materials and are consistent in their application.
6. Employee provisions
One of the challenges of hybrid work arrangements is maintaining effective and productive workspaces at home and in the office. Outline any at home support that you'll provide to employees, such as desk, monitor, and chair provision or compensation. Also include the process for reimbursement if that's an option. Many organizations have downsized or re-designed their office spaces post-pandemic to suit a hybrid work model with hoteling desks rather than assigned desks, for example. If you'll be maintaining your office space, outline what'll be provided to those who choose to work in the office regularly versus infrequent office workers.
7. In-office health guidelines
We're not out of the woods with the pandemic yet. Even though vaccination rates are increasing, and many regions are fully open, you may have operating protocols for your office(s) to keep everyone safe. The hybrid work policy isn't the place to go into detail necessarily, but it's an opportunity to emphasize concern and care for every person as well as the guidelines for working on premise. Include a high level commitment to employee health and safety, with links to resources that outline specifics. This example from Quartz sets out the guidelines for the safe re-opening of their NY office.
8. Travel expense reimbursement
If you'll require employees to attend in-person meetings, training, or events, explain how they'll be reimbursed for travel and out of pocket expenses. Be sure to distinguish between regular commuting and special reasons for travel to one of your offices or other gathering destinations. If you won't be providing reimbursement or if only some roles qualify, explain why.
9. Changing circumstances
What happens if an employee decides to move from Vancouver to San Francisco? Will these changing circumstances impact their ability to perform their work? Your policy should address this head on. While it's impossible to dictate where employees live, it's within your bounds to determine how to manage employees who choose to change location. Similarly, while your policy should strive for utmost flexibility, it may not be able to accommodate every change in employee lifestyle, such as choosing to work on weekends rather than regular weekday office hours. Write your policy with a clear path to addressing any changing employee circumstances with open communication and fairness in mind.
---
Ready to write?
Hopefully these thoughts will help you craft a hybrid work policy that's right for you at this time. There are many variables that will impact the decisions you make today about how and where people work in your organization. The key is to be people-centric from the outset and strive for clarity, fairness, and consistency. Then, be ready to update, adapt or reverse as you go. If you've already written your policy, what else did you include or consider, not mentioned here?
Resources
LifeLabs Learning hybrid and remote work playbook: https://docs.google.com/document/d/1rPTjvDQEGLpSgFRX0Gnrpg6z3nsuU4HZFji4Ztn5GKw/edit
Zapier's remote work guide:
https://zapier.com/learn/remote-work/
Josh Bersin's "big reset" research:
https://joshbersin.com/research/big-reset-2020/
Voodle's hybrid work report:
https://voodle.com/lp-hybrid-workplace-report/
Planning for hybrid working:
https://www.cipd.co.uk/knowledge/fundamentals/relations/flexible-working/planning-hybrid-working