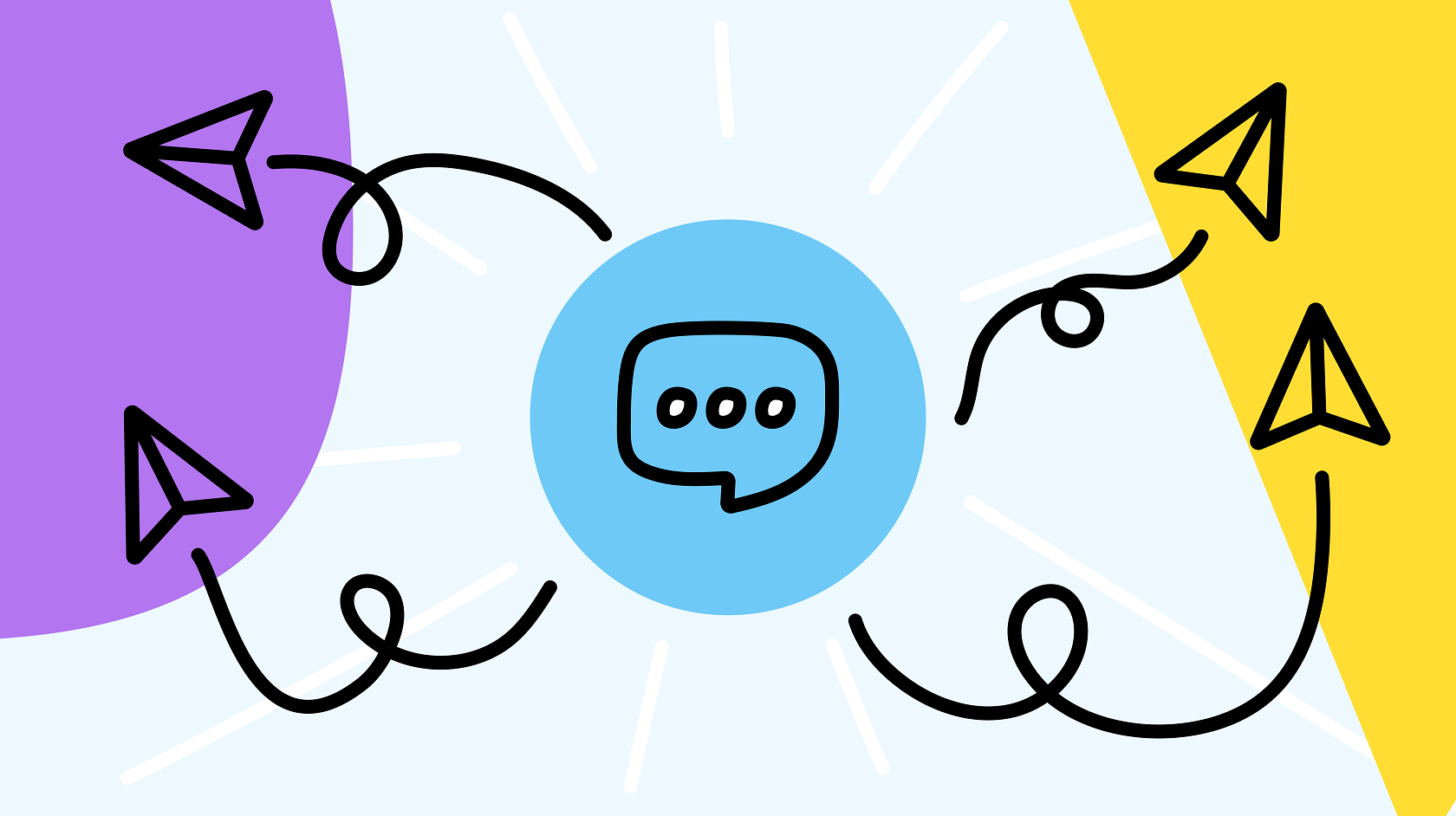 If you're like a lot of Jostle users, you may think that there's only three things Discussions can be used for: one-to-one messaging, team chats, and org-wide conversations. But that's just scratching the surface. There's so much more that Discussions can bring to your organization if you start to think outside the box.
So with that in mind, let's take a look at some of the different ways you and your organization can make the most out of Discussions.
Onboarding
We've spoken before about how your intranet can be used throughout your organization's onboarding process. You can especially make good use of Discussions here by adding new hires to an ongoing conversation that includes mentors and peer supporters. This will provide them with a place where they can reach out to someone with any questions they may have as they complete their onboarding.
And if you have a large number of new hires, it also provides a great way to address them all at once instead of sending a series of individual emails. Once someone has passed their probation period, they can be removed from the Discussion just as easily as they were added.
Education & Assistance
Building off the idea above, you can set up a series of ongoing support-style Discussions that include different department leaders or subject matter experts. Then, when anyone needs assistance with something outside their own area of expertise, they won't have to waste time playing a guessing game over who would be best to contact for help. Instead, they'll be able to quickly and easily reach out to exactly the right person or people.
Project Collaboration and Project Updates
Discussions can easily support the attachments of links, images, files, and videos—which makes them a great way to share content with your team or project group. This can also be taken one step further by creating a Discoverable Discussion for an upcoming project, so anyone who is interested in the creation process can follow along—either as observers or to provide input and feedback.
Added bonus: This is also a great way to promote transparency in your organization and help break down any silo walls between departments.
Social Interest
To further utilize Discoverable Discussions, allow individuals the freedom to create not only workplace-related topics like the one mentioned above, but also ones based around common interests, hobbies, or current events. Not only does this help strengthen bonds between colleagues, it's also a great way to reinforce company culture.
Crisis Communication
As we can currently attest to, sometimes situations arise that require immediate and ongoing action. One of the best ways to keep those in your organization connected, updated, and informed during situations like these is to create dedicated org-wide Discussions. Use them to provide timely information and news about workflow changes or plans of action as they happen. These can also do double duty by providing a place for leadership to field any questions or concerns people may have during these times.
So there you go, just a few of the many ways you can utilize Discussions beyond normal chats and conversations. But we're not going to stop there. Next up, we'll be continuing our dive into Discussions with help from some of our customers, as we share the creative and inspiring ways they're taking Discussions to the next level within their organizations.