Are you looking for an employee engagement platform to make your workforce more engaged and productive? Are you tired of all the dull and tedious aspects of employee experience and communications? We feel you. Crafting great ways to engage, connect and grow your team can be hard today - especially when technology is involved. Well, worry no more! In this blog post, we'll explore the 10 best employee experience platforms to revolutionize how you interact with your employees, allowing for easy collaboration and bringing the fun back into work life.
These top-notch solutions are packed with cutting-edge features designed to help teams build relationships in meaningful ways, transcending beyond tedious emails or noisy chats that don't provide value anymore. So buckle up as we dive deep into our list of the best employee experience solutions - guaranteed to propel your workplace culture forward!
What is employee engagement software?
Employee engagement software provides a valuable platform for companies to deepen employee engagement with the organization's goals and mission. It offers key insights that can help enhance organizational culture, boost morale and performance, and ultimately increase profitability. Employee engagement software leverages data analytics to measure employee feedback in real time, providing unique visibility into how employees feel about their jobs.
The data it collects helps identify improvement areas regarding teamwork, satisfaction, and productivity. On top of this, it consists of various instructional guides and resources which allow companies to take proactive steps towards creating an enriching work environment for their employees and proactively strengthen the company's relationships with its staff. Companies leveraging such solutions can ultimately increase employee satisfaction while improving organizational effectiveness.
10 best employee engagement platforms

Jostle takes the stress out of getting important news to the right audience. With the targeted announcement feature, you can send specific office locations, divisions, and departments news tailored directly to them. Additionally, you can use the sign-off option to track who has read important information. Need employee input on an important decision? Create an org-wide poll and get employees' feedback in real-time.
Jostle allows companies to easily assign tasks, collaborate on projects across popular platforms such as G Suite and Office 365, take part in co-editing documents and presentations in real-time, and keep track of who's working on a project with comments and attachments—-all while maintaining a thriving team spirit. Jostle's user-friendly interface allows companies to create efficient to-do lists with their desired collaborators for a seamless workflow. Access to shared files makes it easy for teams to work together regardless of location or timezone differences.
With this platform, businesses can rest assured that everyone receives important messages without overloading them with emails or sending communications through unrelated tools. It also enables companies to quickly and easily share vital information and resources amongst their team, such as budgets and documents, helping eliminate confusion and mistakes.
Jostle continues to make life easier even when employees are away from their desks, allowing them to access what they need on any device while on the go. This amazingly powerful platform lets every employee be an integral part of any organization—no matter where they are! As a key feature of efficient and collaborative modern businesses, Jostle stands heads above the rest as a top-tier employee success platform.
Key features:
Share news and events.
A single place to grow your culture.
Powerful employee directory to easily find the expertise you need.
Powerful org chat to find the resources and people to get work done.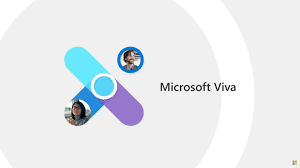 Microsoft Viva is one of the best experience tools to create seamless, connected experiences for colleagues. With built-in spaces for conversations, company news, and shared interests, Viva helps foster an inclusive culture and better relationships. Beyond conversations, Microsoft Viva enables improved productivity and well-being with actionable insights driven by analytics and employee feedback.
Additionally, goals and objectives are aligned through Viva for teams to understand the collective purpose better, enabling better collaboration and working together. These features make Microsoft Viva a comprehensive employee engagement platform designed to help people be their best at work.
Key features:
Offers sales and marketing tools to improve the employee experience
View insights and personal data based on your work patterns
Equipped with trusted cloud privacy and security

CultureAmp provides companies with tools to cultivate a functional workplace culture. With its turnover prediction, ready-to-use surveys, and powerful analytics, employers have the data and insights to make decisions. Culture Amp also empowers companies to build high-performing teams with real-time feedback, goal tracking, development-focused reviews, and better 1-on-1s.
When it comes to taking care of your employees and improving employee engagement in the workplace, CultureAmp has a suite of features for all levels of management.
Key features:
Generate development planning reports and personalized plans
Collect actionable data and real-time highlights
Focused reviews and an efficient goal-tracking system

Simpplr allows companies to quickly set up their application. By focusing on business objectives and outcomes, Simpplr accelerates speed to value better than ever before.
Their approximate nearest neighbour smart search provides quick search results, and keyword retrieval ensures accuracy every time. Companies use Simpplr for its ability to deliver features in simple, easy to grasp fashion.
Key features:
Basic UI
Users can customize their homepage
Promotes social interaction

With Lattice at the core of your employee engagement platform, businesses can unlock performance management, career development, and employee engagement success. Reviews are tailored to fit the needs of each team while publicly celebrating employee achievements provides deserved recognition.
Updates unblock direct reports and keep managers up-to-speed on any changes, while 1:1s create the most productive meetings your calendar has ever seen. Introducing Competency Matrices helps clear expectations, enabling managers to act as career coaches and equipping employees with the autonomy to map their career paths.
Building a culture of continuous feedback encourages creativity and growth at every level, which is crucial for any business' success. As a solution to implementing high-performance company cultures, Lattice transforms your people strategy into a positive force.
Key features:
Employee survey tools backed by science
Automated feedback and integration with work tools
Set and monitor OKRs in real-time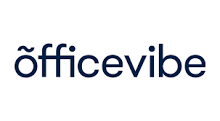 Officevibe is the go-to platform for companies looking to boost employee engagement, recognition, and alignment. With innovative tools like pulse surveys and Employee Net Promoter Scores (eNPS) scoring, teams can measure employee sentiment quickly and accurately. Anonymous feedback also gives people a safe space to share their perspectives, while peer-to-peer recognition encourages people to be seen and appreciated. Combining actionable insights on team sentiment with the ability to create and trust each other's decisions, Office Vibe can quickly help you identify areas of opportunity.
With its innovative approach and comprehensive data analysis, Office Vibe provides users with a platform to shift cultures and dramatically improve employee engagement. Coupled with objectives and key results (OKRs) tracking capabilities, OfficeVibe gives businesses everything they need to foster an engaged culture efficiently. All these features make OfficeVibe one of the top employee engagement platforms today —- saving time and money while yielding tangible results that help optimize team performance.
Key features:
Offers individual growth objectives and 1-on-1 meetings
Dozens of conversation starters and survey templates
Recognition reports and customized conversation engines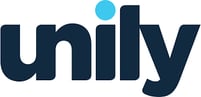 Unily is the go-to platform for businesses looking to enhance the employee digital experience. By providing targeted communication on any device, Unily keeps employees up-to-date, informed, and connected. With access to all enterprise information from across the digital landscape, silos are removed for more efficient knowledge sharing. It has seamless integrations, a Google-like search experience, and various social tools that drive innovation. These features deliver unbeatable value that enhances workplace productivity, enabling users to find answers quickly and engage in meaningful conversations.
Unily helps companies foster a culture of collaboration through their social channels with @mentions, #hashtags, and emotive reactions that bring life to your digital workspace. This elevates employee engagement, strengthens loyalty, and helps build better teams in no time! With intuitive CMS tools, everyone can share insights with compelling content. Unily helps eliminate barriers to engagement across the entire network for customers, partners, investors, and other stakeholders. Companies that use Unily benefit from increased collaboration and engagement through an improved employee experience.
Key features:
Use kudos awards and spotlights for encouragement
Measure engagement with personalized and insightful surveys
Compare your engagement scores with monthly adoption reports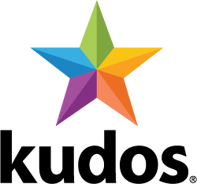 Kudos is one of the top digital employee experience tools for companies everywhere. From Peer-to-Peer Recognition, which encourages teams to appreciate each other's achievements and makes them feel appreciated, to Insightful Analytics, Kudos is the best way to boost engagement in your company while simultaneously strengthening your culture. Kudos streamlines recognition and acknowledgment into easily accessible data so companies can plan their work and observe its effects on a granular level. Participation is fast and simple with out-of-the-box integrations with popular software such as Slack, Microsoft Office, SSO, HRIS, and more.
Connecting to these systems makes observing data at each level of the organization and individual teams, departments, locations, and meetings easy. As users give recognition to their colleagues for every success and milestone achieved, Kudos creates a culture of appreciation and understanding that boosts morale while providing useful insights. With customizable in-app campaigns, personalized promotional materials, and expert guidance, 'Kudos' helps you measure impact and establish a culture of appreciation that will only bring out the best in people. Kudos truly revolutionize how we recognize contributions, performance, and dedication to achieving goals —- because great team cultures start with Kudos!
Key features:
Access deep cultural insights with powerful dashboards
Keep track of your budget with real-time activity reports
Use sentiment surveys to monitor your employees' wellbeing
15Five is an all-in-one employee engagement platform that enables HR leaders to empower their people to reach new heights of performance. With convenient dashboards providing tailored performance insights, HR leaders can make informed talent decisions in minutes. Review cycles are empowering and easy to initiate —- simply set up your cycle in as little as 15 minutes! 15Five Perform covers it all: reviews, compensation, and career growth. This evidence-based assessment platform provides clear performance ratings and objective analysis reports, allowing managers and employees to make informed decisions on how to drive organizational engagement outcomes best.
Its goal is to reduce bias, create a consistent measure of team performance, and eliminate uncertainty from decision-making processes. The intuitive interface ensures employees enjoy the review process while being accurately evaluated. This ground-breaking product allows companies to drive more productive teams while ensuring employees feel supported and empowered in their work environment. With its one-stop solution, 15Five has successfully revolutionized the world of employee engagement.
Key features:
Use performance reviews to measure and inspire growth
View reports on cycle progress, performance, and competencies
Clarify and track your top objectives with custom-made OKRs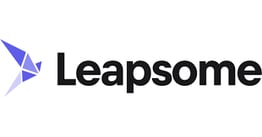 Leapsome is amongst the best employee experience systems that help build a high-performing and resilient organization. With the help of this intelligent people enablement platform, companies can foster a true sense of belonging, drive employees' well-being, and engagement, and empower their managers. Leapsome's powerful tools allow teams to stay aligned around their company's mission, take quick check-ins with their team members, monitor performance management, support OKRs, and enhance development through enabling learning.
Its integration with existing workflows makes it even more efficient. Companies benefit by saving time in managing and understanding their employees while they save energy in getting everyone on board with the core mission. From small businesses to larger enterprises, Leapsome stands out as your intelligent people enablement partner for strong outcomes at every growth stage.
Key features:
Integrates well with Slack, Teams, Jira, Calendar, and more
Allows you to seamlessly import data from your HRIS
Build your employee onboarding playbook
Closing Thoughts
We have presented you with the 10 best platforms to help your people reach their full potential. All these solutions provide opportunities to make employees successful, from personalizing access to information to helping individuals collaborate and build relationships online. These investments are important for businesses and employees as they create a more positive work environment that leads to better outcomes for everyone involved. Employee success is at the heart of every employee experience.
It is the key to success in any workplace. Employers are creating a positive atmosphere that will propel their business forward by cultivating an environment where employees feel successful and motivated. And by taking this approach, they can create an engaging and inspiring culture to work in, one in which employees have an active role in achieving great things.
Not only does such an environment benefit everyone involved, but it showcases the power of collective engagement to drive progress and creates a culture of collaboration for better results. With this approach to human capital management, businesses can build more successful teams that lead toward success for all.