Managing your work life just got a whole lot easier!
The newest arrival to your intranet is Tasks, and it makes everything from tracking assignments to managing personal reminders a breeze. Here's the need-to-know basics:
Where?
Click on Tasks in the Main Navigation and the Tasks panel slides right out overtop of whatever view you're in. That's right—whether you're having a Discussion, checking out News, or skimming through your Library, you don't have to interrupt what you're doing and open a new view to access Tasks. And there's a handy tab on the panel so you can slide it right back in when you're done.
How?
This is the beauty of Tasks: it's so simple to use. Don't believe me? Well check this out:
Open Tasks
Click the "+"
Name your task
Save
DONE. Task created. See what I mean?
Now of course, that's just using Tasks at it's very basic. But the optional details are also simple to use. And I just happen to have some of them listed of them right here:
You can:
Assign a task to another person
Add collaborators to your task
Add a due date
Include a description of your task.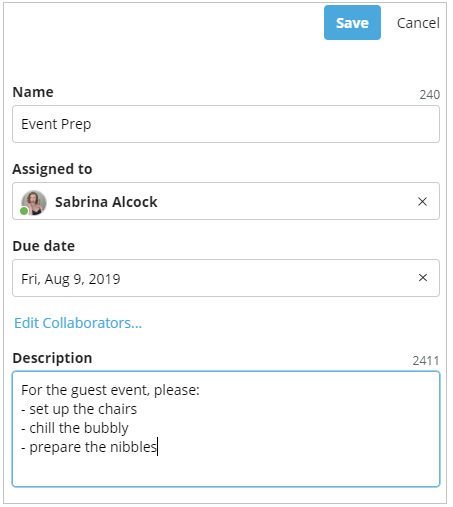 And once you save that task, it gains even more features, like a "Completed" checkbox and a timeline. The timeline keeps track of all actions taken by anyone included on the task and it's also where you can post comments, attachments or @mention someone.
Why?
Why Tasks? So many reasons, but here's just a few:
Because you have a small assignment for a teammate and want a way to easily track its progress, provide updates, and give (or receive) feedback.
Because you need a quick way to save and store ideas, reminders, and content for your personal projects.
Because you noticed a Library file is out of date and want to let the author know it needs to be updated.
And that last point brings up a little hidden gem. You can also create a task directly from a Discussion comment or Library item. So when you do come across that out-of-date file in your Library, just right-click on it, create a task to update it, and assign it to the author. And when they view the task it will automatically include a link right to the file in question. That sounds like a win-win situation to me!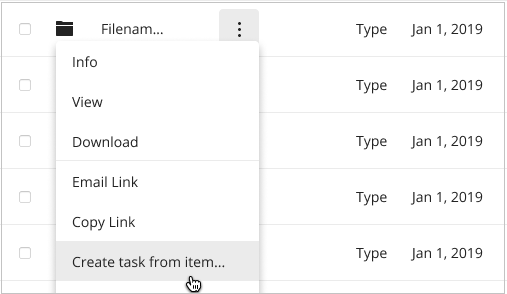 And this is all just scratching the surface, Tasks has a lot more to offer and can be used in some very creative ways (personally, I've been using Tasks to keep track of my notes for upcoming articles). So now, my task for you is: give Tasks a try for yourself!
For more how-to information on Tasks, we've got you covered here.