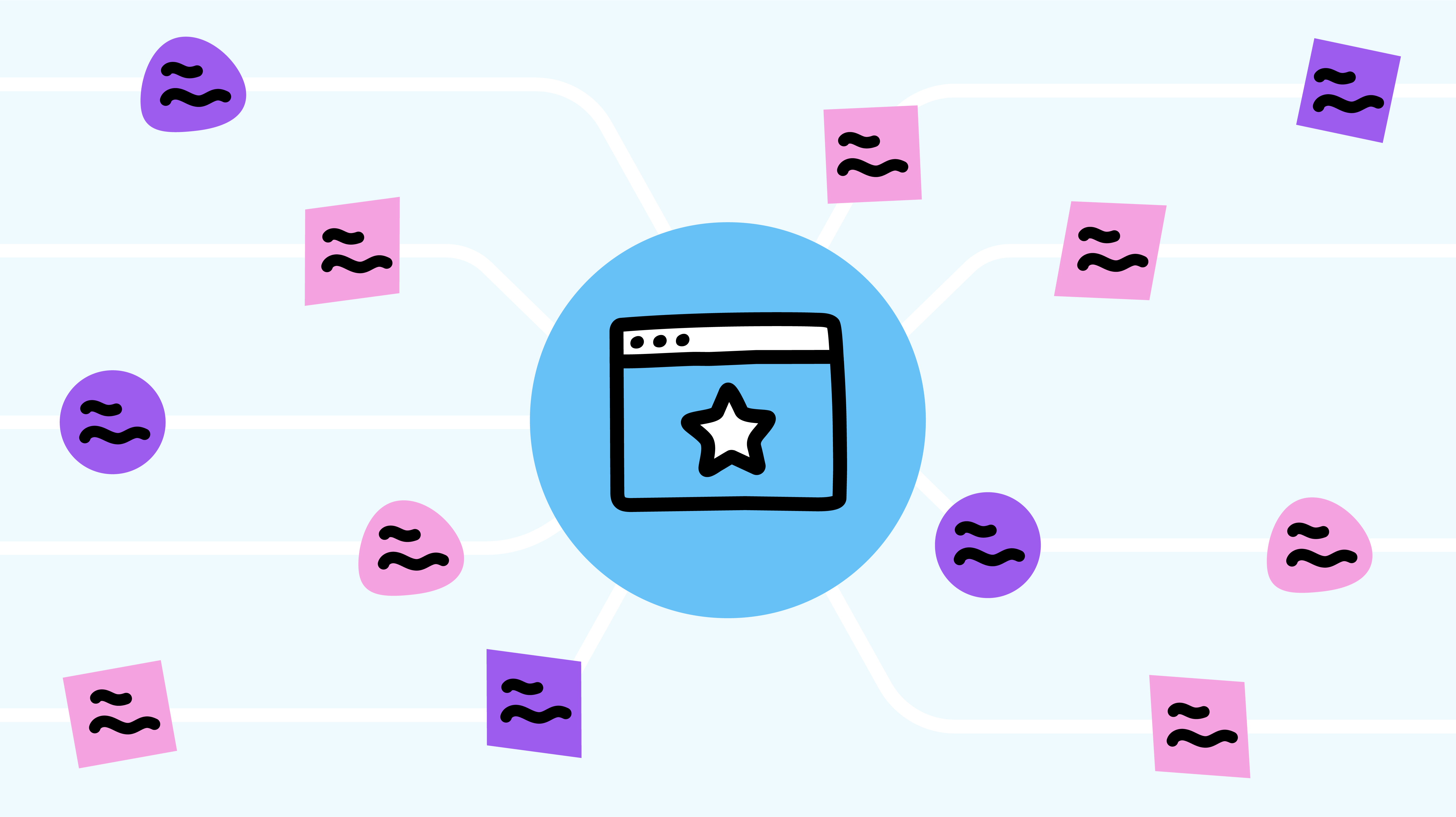 Jostle recently hosted a webinar to provide customers with the inside scoop on some of the improvements and new features coming to Library later this year. These changes will make it easier for everyone—whether they're general users or Volume and Category Librarians—to navigate Library, surface specific content, and manage their items.
If you're a Librarian for your organization's Jostle platform and you didn't attend the webinar, then you missed out learning about these key new features that will increase what you can accomplish in Library. But you're in luck, because not only am I about to recap the webinar's highlights down below, I'm also going to place a link to where you can view the webinar itself in full…right here!
Before we begin, a reminder: since these are previews of works currently still in progress, what you see displayed here may not necessarily be what appears in the final versions of these features.
Now with that said, let's dig right in!
Improvements
View Metrics
A new Viewing Level column helps present the view counts of an item in better context by providing it with a level rating based on the number of people the item is visible to.

This will also help give perspective to items with identical view counts. For example, say you currently have two items with 20 views each. If Item A is in a Volume visible to 200 people and Item B is in a Volume visible to 30 people, then the Viewing Level column will properly reflect that 20 views for Item A is "Low" while 20 views for Item B is "Good".
New Features
Schedule for Review
This feature lets you tag and flag those certain time-sensitive documents, ever-changing policies, and anything else that must be regularly checked for needed updates. A new Scheduled Review column will be added to the Library table that will indicate if an item is up for review soon, and reminders and overdue alerts will be generated for the reviewer, if necessary (the person responsible for completing an item's review is whoever is listed as its contact person).
Sign Off
Already a valuable tool in News, Sign Off allows you to include a setting on a Library file requiring users to verify that they have read and understood it. You can also track the completion status as well as generate related tasks (if applicable). Here's a glimpse of Sign Off being applied to an item via the Info panel: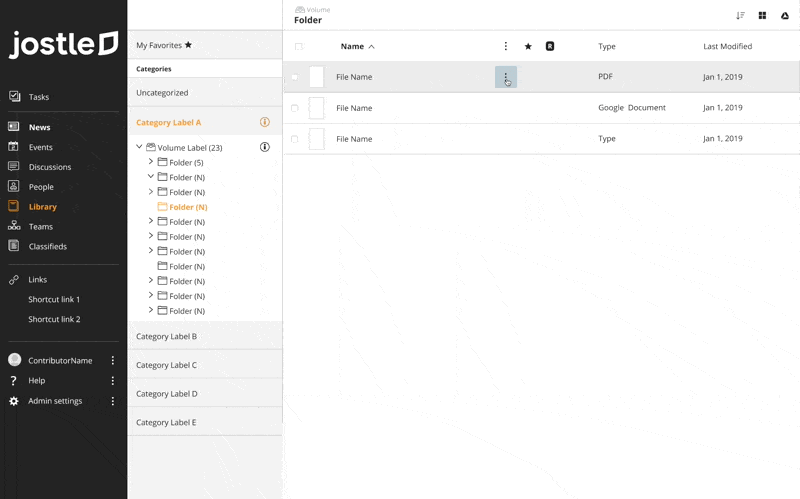 Smart Lists
And speaking of Tasks, those customers who use that feature are already familiar with Smart Lists—the quick-access tool that enables the grouping of items that all share similar traits. In Library's case, you'll be able to use ready-made Smart Lists to pull up all the items that have been tagged with Recommended by their Librarians as well as display all the items that have been Recently Added or Updated in the past 7 days.
And let's not forget those new Sign Off and Scheduled for Review items! They're getting dedicated Smart Lists of their own as well, ensuring that everything new will be easy to find. Which they will be, since they'll appear right on the top level of Library's new side navigation (directly under My Favorites).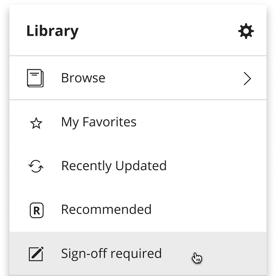 Now, I've only just scratched the surface in regards to each of these upcoming changes, so for a deeper dive (including full video demos), I recommend checking out the webinar recording via that link I posted back up top in the intro.
See you in the "stacks"!